The Next Chapter in my life
2014-10-04 - This past May was my 15th wedding anniversary. It wan't a good one, my and I were living apart. I still had Love in my heart for her, but I quickly found out that she had none in her for me. I sent a small gift saying I will willing to give our marriage a chance. I got a text back saying that she knew enough to know that she was not in love with me.
This August I get an email saying that she had decided that she wanted a divorce. I was surprised since in May I thought she had made it clear. But according to her she had not made this decision until August.
Love is no longer in my heart for her. She had made absolutely no effort in trying to get back together. 5 years ago when she pulled this same crap, she said she would never leave me, she now knew that I was just trying to love her unconditionally. I knew at that time that she might think in her head that a promise to never leave again, was an unrealistic promise. I was right, it was in her nature to leave once again.
She has gone back to a religion that for 13 years said was so contradictive. Very rarely could I get her to wear a dress during our marriage, I thought she looked beautiful in them. Now with "the truth" she is wearing them all the time. There are many other things that she does now that she would not do previously. It is like she is trying to do everything the opposite, to be as far from her previous life with me. She posts quotes on facebook all the time. But the sad reality is that the quotes she is posting is as far from how she acts in real life. Over the past 19 months I've come to see the real Sheryl I guess. A woman who acts one way to the public and another way towards me and her children.
A good marriage counselor/author came out with a paper this last summer that stated how they could tell when a marriage would break up. A marriage where the couple "agree to disagree" ends in divorce when the kids get older. It is classic avoidance. Sheryl had a hard time talking through conflict. She always wanted to talk about it the next day, after she cooled down. But the next day never came. She wouldn't want to talk about it again.
Hayden sees these things first hand in her home. I remember one time him telling me that he didn't want to go to "gospel meeting" it is boring he told her. She responded back by saying "I know it is, but we have to go." By forcing him to do things, that even she use to be against, it just pushes him further from god.
Life moves on, I know now that I tried to be in our marriage but I see more now that Sheryl was not. She always had to go to bed by 7:30-8pm, after she moved out, she is typically on facebook after 10pm or later. Months before she moved out, she moved into another bedroom. She said it was because my Cpap machine made too much noise. Later my son told her that it wasn't loud. She said she had to say something to get away from me. Nice wife huh?
Well on October 30, it will be mostly done. That is our court hearing for getting a divorce. At that point she will become my Ex-wife and my son's biological mother. He says she gave birth to me, but she is not my mom. She has hurt him in more ways than just hurting me and movinag out. When she abandoned him, that hurt him a lot. She basically gave up on him for 6 months. 6 Months where I learned how to better talk to him. Have him open up his feelings and talk.
If Sheryl is happier without me, than divorce is a good thing. I've never wanted her to be unhappy, one fault of mine was always wanting the kids and her to be happy. If they were not happy I was not happy. I hope the best for her as she moves on. I know I'm at peace knowing that I did what I could, and knowing I'll always be there for my kids.

---
Love Hurts!
2014-05-29 - It has been almost 4 months since my wife moved out for a 2nd time in the past 4 years, we just celebrated our 14th anniversary. Her telling me she was moving out, came after I thought it was odd that she moved $800+ from our saving account. I had told her a few months before to take money out to help pay for new tires, dog fixing, etc. She told me that that money was for vacations. It was just odd that she texted me that she did it months later. So later that week I asked if something was up. She said that she ďwas doneĒ, ďthroughĒ, etc. Then she said she didnít want to be in a relationship where there was no respect for each other, I had no respect for myself since I was overweight. I didnít clean enough around the house, etc. After our talk it was clear that she had already told the kids that they were moving out.
Most of it stems from her feeling that Iíve lied to her. It all seemed to start one day when she was vacuuming. Our dog, Pepper, was barking and she said I made a fist and hit Pepper. I was on the other side of the dinning room table, the table has a cabinet underneath it. So Iím not sure how she could have seen anything. I told her that I never made a fist; yes I hit Pepper with an open hand on her snout and told her no, but I NEVER made a fist and punched her. I know what I did and She knows what she saw? So that started our impasse, how can both of us be right?
Later my lying came up again. Sheryl and the kids were going to her sisters house in Wisconsin, leaving before I came home from work. Well everything was working out at work and so I left early to goodbye to everyone, to give them hugs and kisses before leaving. Most of my coworkers that I work with in my group knew my plans, and plans for the weekend. As I got closer to home I texted Sheryl of my plans to see them off. She was already at the bus stop to pick up Hayden and head out, so I met the there. It turned into how I lie to her, She asked says to me ďwhy donít you tell me the real reason you are hereĒ. I told her, to see them of, tell them I love them. I was told I was lying. That our son had told her I was going to St. Cloud to get a speaker from the Best Buy store. I told her I had no plans of going there that night. That I was going to do that in the morning. I didnít want to rush up there and drive back in the dark. Well I was lying, as she told me. I told her to ask anyone at work my plans if she didnít believe me. She tells me that they would all just lie to her, because they are my friends. No matter what I said, she wasnít going to change her mind. I honestly was there to tell them I love them, give them a hug and kiss, and see them off.
I know Iím not the best guy, not the smartest, etc, but Iím also not the worst guy, or the dumbest. Yet I never seem to be able to make my wife happy. I donít ask for much, I just want a spouse that loves me for me, with all my faults and good things. I know I donít see the dirt as soon as she does. But Iíve never stopped trying to love her. I might have been tired, but when she asked me to rub her feet, her back, or neck, I did it. When I asked her to rub mine, I was usually told NO with some excuse. It disappointed me but I accepted it. Usually the excuse was that she couldnít press as hard. I just wanted her to touch me, having the woman I love just touch my since. To feel closer to her, I never expected her to massage out the kinks etc. I just want a wife that wants to be close to me also.
I stood by her during her breast cancer. I tried to get her to talk to me during the experience. She kept so much of her emotion bottled up inside. I know that the cancer battle sucked and I wanted her to know I was there for her. I went to surgeries, reconstruction appointments, Chemo appointments, doctor visits, etc. After she said she was moving out, I was told that I didnít support her. That if I supported her I would have made more meals, cleaned the house, etc. I thought I was doing great being by her side, holding her hand, cleaning her surgical drains, taking care of the kids, etc. I guess we all show our support in different ways.
I love my wife, I love seeing her smile Ė it makes my heart melt, I love holding her, I love experiencing life with her, I love going shopping with her, I love cleaning the house/garage/car with her Ė I like to clean together as a team, I love touching her, I love her for her.
I know Iíve gained weight over the years, I need to get thinner, I also need support. I was not asking her to lose the weight for me, but when I reach out and ask her to help me make meals for at work. Iím asking for assistance to do it. I was crying out for help to guide me on the path, plus we would be doing it together.
She also has gained weight, even more since she moved out. Her hair is growing back from the chemo treatments and it is looked great. I love seeing the wave in her hair again, only if I could get that smile back with it.
Iíve been going to therapy about 4 times a month since before she moved out. Iíve had ups and downs. Iíve expressed at times how, I would love to kill myself. To stop the pain Iím going through, the pain that Iím sure this is putting our kids through, the pain of all this. It hurts to Love but not to be loved back. But like Iíve told him, it has to be a good thing that I can recognize this. That I would NEVER kill myself, because I can only imagine the pain it would put my kids, family, and friends through. Suicide is not an answer.
Iím not sure what is in store for us. I can only hope that my love for her will prevail. That she will see that I love her unconditionally and that she will want to return that love.

---
The Passing of my mother
2013-07-09 - Vonnie Toop, 68, of Eau Claire, died on Tuesday, July 9, 2013 at Dove Healthcare West in Eau Claire, under the care of Mayo Clinic Home Health and Hospice.

She was born in Eau Claire on February 10, 1945, to Frank and Charlotte (McMahan) Winter. Vonnie graduated from Eau Claire Memorial High School in 1963.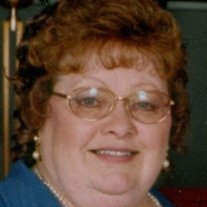 She lived most of her adult life in Willmar, MN, and worked at Kandiyohi Power Cooperative for 31 years. She returned to Eau Claire in 2008.

During Vonnie's 2 year stay at Dove Healthcare West, she was a friend to every resident and staff member she met. She was very active in all of the resident activities and served as President of the resident council. Vonnie will be missed by the staff and residents of Dove West.

Vonnie is survived by her daughter, Lynn Hinrichs of Huron, SD; son, Eric (Sheryl) Toop of Ramsey, MN; grandchildren, Dana Nelson, Dustin Hinrichs, Hayden Toop, and Maria Pederson; great-grandchildren, Timothy Nelson, Mitchell Nelson, and Emmitt Anderson; mother, Charlotte Winter of Eau Claire; and twin sister, Connie Korger of Green Bay.

She was preceded in death by her father, Frank Winter.


---
2011-03-19 - Some good memories of 2010
---
2011-03-04 - My Wife is Beautiful and Smart!!! She might not believe it, but I know it is so!! She is as beautiful on the inside as she is on the outside. She is a wonder wife, a wonder mother, and a wonderful friend.
As for being smart.... She married me didn't she? Enough said!
We have been married almost 11 years now. I Love her more today then when I said "I DO".

---
2010-05-28 - Sheryl is now a Certified Medical Coder - Today Sheryl got the news that she has passed her AAPC Test. She is now officially a certified medical coder through the AAPC. She has worked hard studying for this test for months. WAY TO GO!!!

---
2008-10-28 - Jerald P. Pederson, age 70, of Baldwin, Wisconsin, died on Tuesday, October 28th 2008 at Regions Hospital in St. Paul, Minnesota. Jerald was born on September 3rd, 1938 to Oscar & Myrtle (Jacobson) Pederson in Benson, Minnesota. He grew up in Minnesota, where after school he joined the Minnesota Army National Guard. He proudly served for 10 years working with the engineers and demolition. During that time he was also married to Sharon Ninneman. The two were married in October 29th, 1960 and had five children; Jeff, Shannon, Stacy, Sheleen & Sheryl. This marriage would later dissolve.

Jerald had many jobs in his lifetime. He worked hard and made an impact at every one of them.
He started off working on a farm in Wood Lake, MN milking Holstein cows and raising crops. After that, his family moved to St. Louis Park where he worked at a factory as a machinist. In the 70's his family moved to New Richmond where he worked at the local Feed Mill. Eventually he became a carpenter and got involved in construction, mainly building homes for local contractors. From there he worked for McMillian Electric and Cemstone as a machinist until 2000 when he retired. When Jerald wasn't working hard, he was playing hard. His passion was always for the outdoors. An avid fisherman, during the summer months you could find him on the St. Croix River in his fishing boat. During the winter months you could find him at Bone Lake or Deer Lake ice fishing. He was skilled at catching any kind of fish, but mainly went after panfish, walleye, and white bass. If Jerald wasn't fishing, he was hunting. He hunted for small game, birds, dear, bear & often talked about his desire to go out west for elk hunting. He was a member of various gun clubs and was also a skilled trapshooter. With the years of experienced hunting, Jerald also became knowledgeable in the skill reloading his own ammo. All of this time on the lakes and in the woods was not spent alone. What made the outdoors even better for Jerald was that he could share it with his family, whom he loved very much. The experiences he had with them will forever live on in their memories.

Jerald is survived by; his children, Jeffrey Pederson of Glenwood City, WI, Shannon (Jeff) Papendorf of Wausau, WI, Stacy Auld of Baldwin, WI, Sheleen (William) Pfingsten of Spicer, MN, & Sheryl (Eric) Toop of Ramsey, MN; grandchildren, Ryan, Leah & Jason Papendorf, Alex, Brianna, & Colette Auld, Jordan, Victoria, & Bryant Pfingsten & Maria Pederson & Hayden Toop; sister, Susie (Duwayne) Larson from Star Prarie, WI, his step-father, Elton Mohr from New Richmond, sister-in-law, Sandy (Bob) Manahan, his loving nieces and nephews, and many friends. Jerald is preceded in death by his parents and two brothers, Mickey & Gary Pederson.
Services for Jerald will be held on Monday, November 3rd at the O'Connell Funeral Home in Baldwin. Visitation will be from 2-4pm with a memorial gathering at 4pm. Services will conclude with military honors by the Baldwin American Legion. Burial will be private at a later date. Services have been in the care of the O'Connell Family Funeral Home and Countryside Crematory in Baldwin, Wisconsin.
---
2008-10-22 - Many things have happened since I last wrote here. Over the past year, I left Valspar, worked at Entriq, and have since returned back to Valspar.
Entriq was an opportunity for me to try something new. Unfortunately, Entriq is still a young company where there is a big lack of organization, planning, and teamwork. Most of the people there appear to be in it for themselves. Trying to make themselves look good by coming to the rescue, instead of just doing the work in the first place. Then they aren't held accountable for dropping the ball in the first place. After 2 months of being told "it is what it is", I resigned and was rehired by Valspar as a Developer.
From the post below you can see I was excited to see the 2008 Happy Days fireworks, but I ended up missing them. I was in Norway at the time with Entriq at a client site. We were suppose to return that day, but since nothing was doing at the clients site before we got there, we ended up extending our stay. So my first overseas trip sucked, working 7, 16 hour days, eating supper and then going to bed. We didn't get out to see any sites, except for Norway's King's house, that was across the street from my hotel. It was a hell of a week, but I still enjoyed seeing another part of this great world. With not traveling very much, I'm easily amazed by the way others live. The number of hours that the job really required, took to much time away from my family. So in the end, it just wasn't worth it.
Through this whole ordeal, Sheryl has stood by my side, listening to me, and giving advice when asked. She knew it was something that I needed to work out on my own. She is the best and that is why I Love her so much.
It is good to be home, and back at Valspar!
---
2007-09-16 - This weekend was Happy Days Festival here in our home of Ramsey, Minnesota. There was a fun parade on Saturday, where Hayden got a bag full of candy. Heck they even gave him the bag at the beginning of the parade.
Floats handed out several things that I had never received at a parade. The local football team handed out beaded necklaces in the school colors, a couple of floats handed out freeze pops, Viking football schedules, cub scout information, girl scout information, choir information, and of course lots and lots of candy.
At 10pm the fireworks started. We walked to the end of our building, put a blanket on the ground and watched the fireworks. I don't think I have ever been that close to fireworks before, it was literally a couple of blocks straight down from our house. I thought about bringing the camera down to get some shots, but didn't. Even if I had tried, we were so close to them that I would have never been able to fit a full burst into a picture.
If they do fireworks again next year, stop on by our house for some awesome seats.
On a side note, I was lucky enough to talk to Don Shelby a week ago on the radio. I was the last caller about the Vikings and why people aren't buying tickets. I told home about Hayden and how I didn't want him looking up to football players that donít act like role models off the field and how I've gotten Hayden to love the Twins and how they are a great group of guys to look up to. Then on Wednesday an email and photos I sent to the Roadguy was published online. I had a good week I guess :)
Check out the links
---
2007-07-14 - We are in our new townhouse and are very happy.
We spent most of Tuesday through Friday painting. Today we started moving.
Living room is moved, Kitchen is moved, Dining Room is moved, Hayden's room is moved, Maria's is 95% moved (just her queen bed left). Our room is hardly touched, but we wanted the kids to be settled first.
We did a lot this week, I must say that Sheryl and I kicked some butt!!!!
Before and after pictures to come....we need to get fully moved in first. Stay Tuned!
---
2007-06-08 - Well our townhouse is basically complete. Now we just need to wait until our closing on July 10th.
Everything is in place, all that needs to be done now is for the Contruction Manager and the Warranty service to go through and make notes on things they want fixed before we do our walk through on July 2nd.
So we are in a hold pattern. Waiting to get in, but busy enough trying to get things we need for the new house. Paint, lumber for shelves, and ceiling fan just to name a few. But one stop at Lowe's this weekend should take care of 1/2 of it.
The paint I will need to order from work of course still. But that just takes a day or two to make and deliver to the Office.
---
2007-02-02 - A New Year....... A New Beginning - On January 26th we said goodbye to our house in Ramsey for the last time. Earlier in the week we went to the house and let the kids roller blade and swing in the basement one last time. Sheryl picked up some supplies and we had a good fire in the backyard firepit and cooked brats and later made smores. It was a chilly day, but with the fire, it was cozy and fun.
Our next door neighbor thought we were nuts, but we were enjoying our place one last time. We ended the night with the kids helping me take down the swings from the basement ceiling. Our house was nothing more then a shell again.
Living in the rental townhouse has been a change, but we have adjusted well. The rental is smaller than our soon to be built townhouse. The living room is a little packed and the construction doesn't appear to be the best. We are trying to teach the kids about living next to others. They run around like they are in their own home still. They are getting better.... but I just don't know what it sounds like to the neighbors.
Twinsfest 2007 - Hayden and I went to Twinsfest on Sunday and had a blast. Hayden got a picture with T.C. his favorite player and got to see Joe Mauer when we first got there.

Hayden and I are so excited about the Twins starting in April. We already have our first games times in hand.
---
2006-12-24 - Two weeks ago we received an offer on our house. The closing is scheduled for January 26th. So we have been busy finding a place to rent, while our townhouse is being built.
So this Holiday vacation we are busy packing and plan on moving as must as possible to the rental townhouse.
A big thanks goes out to Andy Prasky for being patient, understanding, and a great realtor! We have sold 2 houses with him, built 1, and soon to buy a townhouse through him.
Andy and his wife Lisa are a great team. They are very easy going, they know what they are doing, and make you feel at ease while doing it. They are always a phone call away. If you are buying or selling a home. Talk to the Prasky's. They will work hard for you!
---
2006-10-09 - Many things have happened recently. We hooked back up with our old, great realtor Andy Prasky, and have been pleased with him now as in the past. We feel we are in good hands. The housing market has slowed, we knew it was going to happen, but we still have faith.
My mother found out last week that she will need to under go a Carotid Endarterectomy.† She is having some additional tests done to determine if her body will be able to hold up to surgery.† Please keep her in your prayers.
Carotid endarterectomy is a surgical procedure. In it, a fatty buildup of plaque is removed from the carotid artery. (This is the main artery in the neck that brings blood to the head.)
This procedure has been widely used as a way to reduce stroke risk. Studies show carotid endarterectomy benefits certain patients whose carotid arteries are narrowed by 60 percent or more.
Maria and Hayden keep growing up. With Hayden only being 3 1/2, we moved him up to the tag-a-long attachment on the back of our bikes, so now he can pedal if he want to on bike rides.† I'm telling you, that smile on his face when we went on that first ride was priceless, he was so excited that he was able to ride on the big bike.† Maria keeps doing great in school.† Her spelling tests keep coming home with a 20/20 on the top of them.† I don't recall mine being 100% on a consistent basis like hers.† They both make us proud parents.
---
2006-06-27 - Last night we made the decision to hold off on the whole house/townhouse process. We are going to wait until we get back from our Vacation in July before we make our next move.
We were disappointed with our last realtor. He kept making promises about communicating with us, but never followed through. There were several times where weeks went by without a phone call from him or his office. We had been promised on several occasions that we would be called weekly.
Here is a copy of the email that we sent him.
He quickly that day canceled everything, from the MLS, to contacting Costco that we canceled with him, and that night he even stopped by and removed the key lock on the house and some of the sign in the front yard.

Now if he would have shown that kind of get go from that start, we would not have had the issues described in the letter.
DO NOT SELLwith ROD SCHIMMEL
---
2006-06-05 - Well we have made a couple of changes. This weekend we decided that we are not going to sell out house. At least not for the summer. We want to be able to enjoy the summer more with the kids. So today I'm going to be calling the Realtor and tell him that we are canceling the contract. We might look at putting it back on the market later this summer.

So Yes this means that we will not be moving into our townhouse at the moment. There have a been a couple of problems with the builder anyhow. So if we would decide to go with them in the future (which I think we would do). I would be keeping a close eye on them. They did some screwy things that I didn't exactly like. So wish us well in out summer adventures.

We head out on vacation in July and will really enjoy it not having to worry about the house.

---
2006-04-01 - No April Fool's here. Late this February Sheryl and I decided we wanted to take a step back in life. We built the home that we had loved and wanted. But have found that it isn't exactly what we wanted it to be. We can afford it. But feel that we are not spending some quality time with our children. Last summer we worked hard on the yard, and help family members move.

But found ourselves not doing things that we use to enjoy doing. Traveling to visit family and friends, camping, and really taking in how our kids are growing up each and everyday.

We are purchasing a townhouse in the new Ramsey Towncenter. More info to come on that. (Link)

---
2005-12-24 - Well I finally did some updating on the site.† There are a few new additions to the Photo Gallery and the pictures at the top have changed.

Santa came and visited us last weekend.† Hayden just loved it, I think 2 1/2 is the perfect age for christmas.† He was so excited with every gift, even clothes.

We booked our vacation for this year.† We are heading down to a wonderful resort in Ridgedal, MO.† There are a ton of activities right there at the resort and Branson is only 10 miles away.† We are excited

---
2005-08-08 -
Well currently we have 13 yards of sand sitting in our driveway. We are using it to fill the area behind the retaining wall. I'm sure going to be glad with this project is done. So I can enjoy the the beauty of the hillside and fire pit/patio. So if you have a Wheelbarrow, head on over to our house!

Swimming lessons are done, school supplies have been purchased, now it is time to enjoy the last month of the summer. Well after I get the retaining wall, back hill, fire pit, swingset, and a couple of other things done.

---
2005-06-09 - Recently I decided it was about time that Toop.org got a face lift.† I hope that you enjoy it.
Spring and Summer projects are keeping us busy in our new house.† Landscaping is the big project now.† Tonight we had our first fire in our fire pit in the middle of our new patio area.† Pictures to follow.† We are doing all the work our selves.† 730, 29 lbs blocks have been picked up and moved to the back yard. It looks pretty sweet back there.

We hope that you stop by often and share your thoughts with us.† We have found the site the best way to communicate with family and friends.† We might not see everyone as often as we like, but with the help of our website. We are able share a little of our life with you.

---